Unleashing Hope Kits


While supplies last!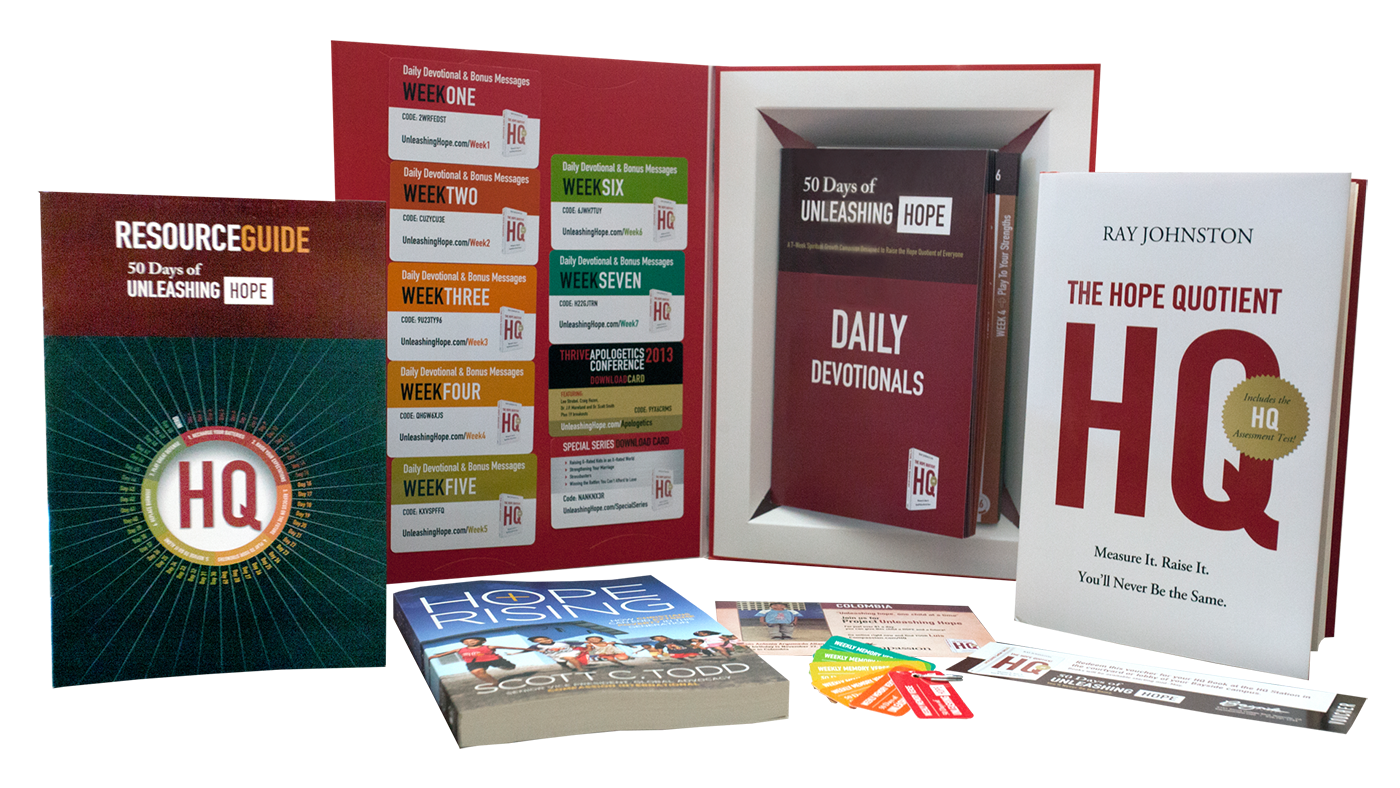 HQ Resource Guide
HQ For Couples, HQ for Kids, HQ For Teenagers, HQ For Small Group Leaders, 25 Day Guide to Unleash Hope, with Acts of Kindness, 2 Codes to Take the HQ Test.
7 Daily Devotional & Bonus Message Cards
With messages from Francis Chan, John Ortberg, Sherwood Carthen, Christine Caine, Nick Vujicic, Miles McPherson & Chris Brown
4 Special Series Cards
Stressbusters! Winning Battles You Can't Afford to Lose! Strengthening Your Marriage! Raising G-Rated Kids in an X-Rated World
Apologetics Conference Card
Includes messages from Lee Strobel, Craig Hazen, J.P. Moreland, Greg Koukl, PLUS 19 Breakouts
A copy of Ray Johnston's new book "The Hope Quotient"
Plus, a personal code to take your HQ inventory online
A copy of Hope Rising
How Christians Can End Extreme Poverty in This Generation
by Scott Todd
50 Unleashing HOPE Daily Devotionals
7 Memory Verse Cards
And more...